Popeye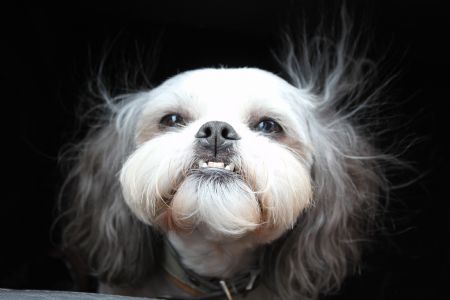 Funny looking Brittany!! Popeye may not be a Brittany but he is such a special member of our family that he deserves his own page.
Popeye joined the family back in 2005 when he came to our home as foster dog after being rescued from Renbury Farm Shelter where he was impounded as an unclaimed stray. We had fostered several dogs prior to Popeye but this little dog was destined to stay. From day one he had the heart of every member of the family firmly wrapped around his little paw.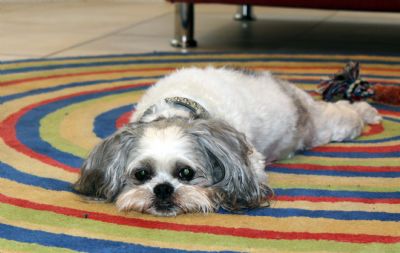 Popeye transitioned from being an underweight, malnurished, matted mess with no confidence or self esteem to a healthy happy, playful little dog full of the joy of living. He is the apple of my husbands eye and best mates with both my sons. He rumbled with the boys as they were growing up, attended all their sporting events and slept on their beds at night time - serious arguements were known to break out as to whose turn it was to have Popeye on the bed! He is still their favourite dog and can often be found supervising my husband in his office or snuggled up with one of the boys.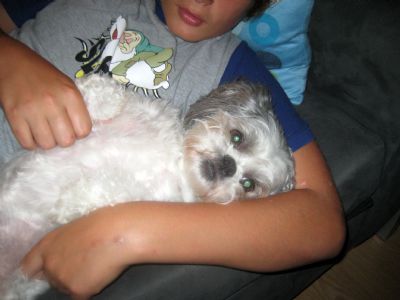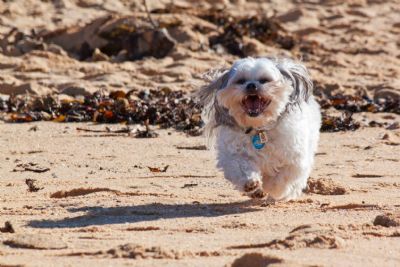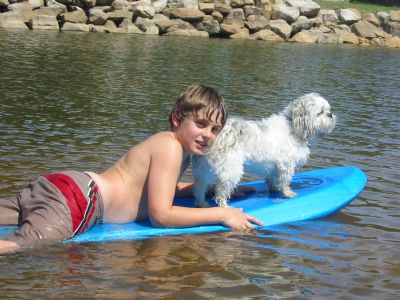 Popeye completely changed my view on 'small white fluffies', not only is he adorable, sweet and cuddly but he could work. I trained Popeye in basic agility, gosh this little dog loved to jump!! We competed in obedience and Rally O, he has done basic nose work and has a great repetoire of tricks. He has been part of a team of dogs used to visit and entertain local retirement village residents, the dogs would demonstrate their obedience, tricks and doggy dancing moves and he has also taken part in demonstrations teaching children safe behaviour around dogs.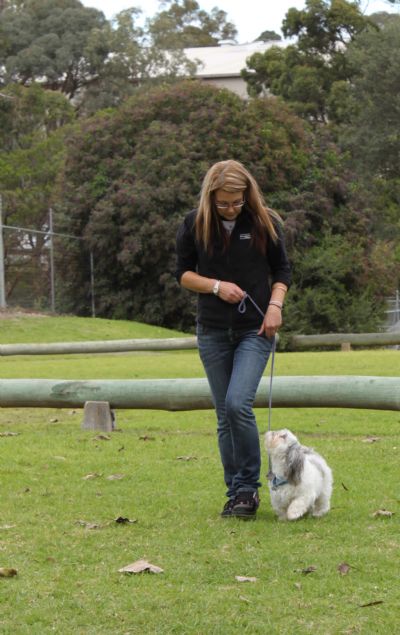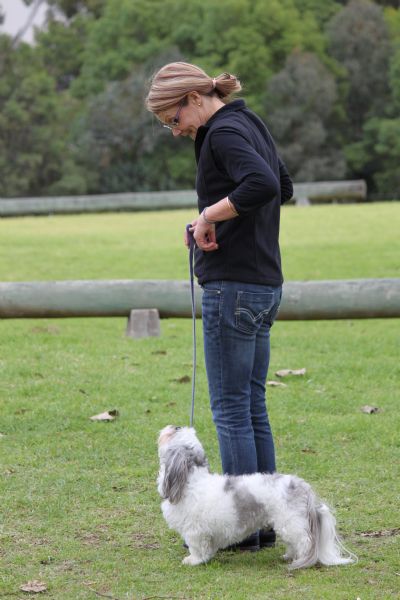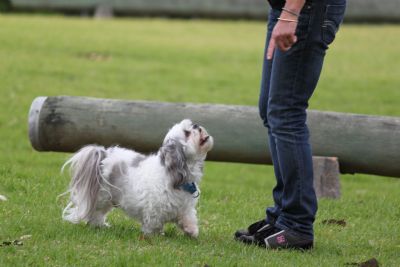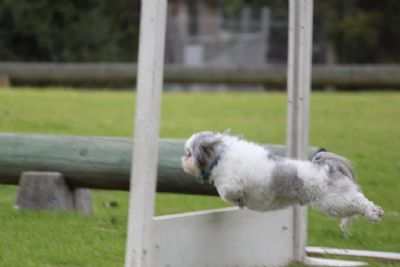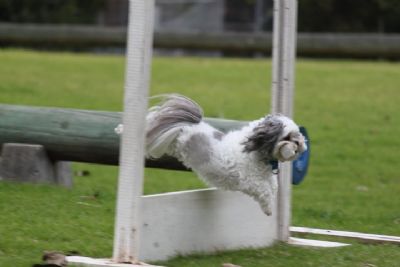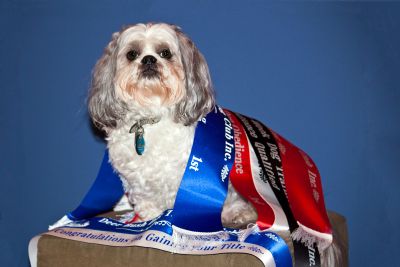 Popeye is now retired from any formal training, he is at least 14 years old, (we don't know his exact age), he is deaf, his eyesight is not what it once was and he has slowed down as older dogs do. This however has not stopped him from being a fabulous 'grandpa' to the Brittanys. He still finds the energy to have a game of zoomies or tug with them, teaches them all about appropriate play and despite his small size keeps them all in line!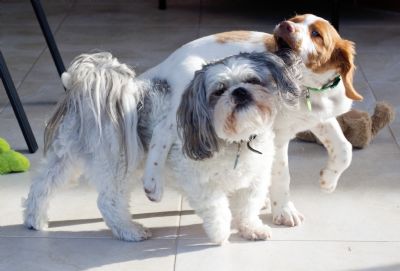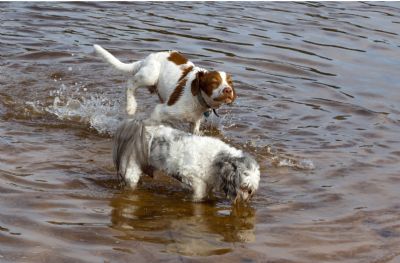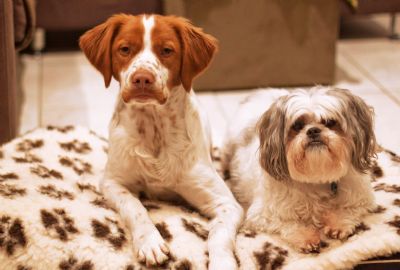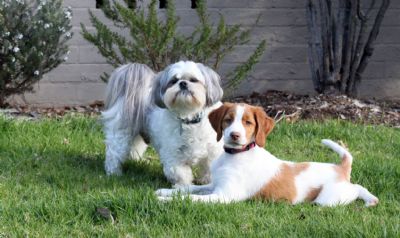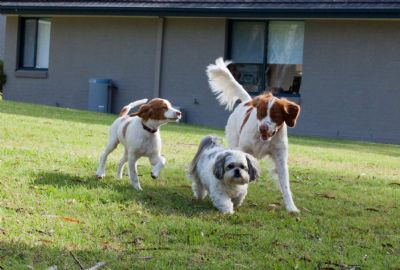 Vale Popeye
18 Dec 2002 - 26 Oct 2017
The passing of Popeye feels like the end of era here at Kirinbell. To say we are all heartbroken is a complete understatement. Popeye may have been small in stature but he owned the lions share of our hearts and it feels awfully empty here without him. We were so very blessed and lucky to have this little dog join our family, and yes, he was lucky to have us too. We all loved him beyond belief, catered to his whims, ensured he was never short of a toy, treat or cuddle and we were there to hold him at the end. Run free little man.... the last of the luck dragons xxx
Contact Details
Samantha Ibbott-Cordi
Sydney, NSW, Australia
Phone : 0419695206
Email :
[email protected]